Things to do
---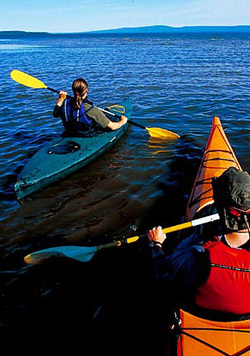 People from all over the world come to Slave Lake to experience the best that Northern Alberta has to offer. With an acclaimed beach on Alberta's largest lake, stunning trails into unspoiled wild parks, and truly unique shopping and dining locales, Slave Lake offers such a vast wealth of experiences it is no wonder we have to stop ourselves from bragging.

The Town of Slave Lake, population 6,782 (Canada Census 2011,) is located two and a half hours northwest of Edmonton, at the southeastern tip of Lesser Slave Lake. Characterized by many as "The Jewel of the North," Slave Lake is a progressive, dynamic community. Within 15 minutes you can discover Alberta's 6th largest Provincial Park, Canada's northernmost bird observatory, Alberta's easternmost foothills and the most beautiful stretch of white sand beaches in Alberta!

Lesser Slave Lake, the largest lake entirely within the Alberta border, boasts one of the finest recreational beaches in the province. Seven kilometers of pristine, white sand beaches are located within the Lesser Slave Lake Provincial Park which has been featured on the Discovery Channel as part of the Great Canadian Parks Series.

The Pelican Mountain range is to the northeast where Marten Mountain rises some 1020 meters above sea level. The views from Marten Mountain are scenic and beautiful, something rarely found in the Boreal Forest.

Slave Lake offers year round activities for sightseers and outdoor enthusiasts alike.

Fishing, hiking, biking, off-roading, camping and recreational boating are enjoyed by many April through October. In the summer months, the town plays host to Riverboat Daze, the Alberta Open Sandsculpture Championships, the Lesser Slave Lake Song Bird Festival and numerous fishing tournaments.

When the cold weather sets in, ice fishing presents anglers with an opportunity to hook a big Walleye, Northern Pike (Jackfish) or Whitefish. As well, incredible cross-country skiing and backcountry sledding are favourite winter pastimes enjoyed by many.


---